ฉลองเปิดตัวเกมส์ใหม่ เพื่อต้อนรับ UEFA 2016 ที่กำลังจะมาถึง
เพื่อเป็นการต้อนรับเทศกาลฟุตบอล UEFA 2016 ที่กำลังจะจัดขึ้นในช่วงวันที่ 10 มิถุนายน ถึงวันที่ 10 กรกฏาคม 2559 นี้ และฉลองเปิดตัวเกมส์ใหม่ทาง Goldenslot จึงได้จัดกิจกรรมร่วมสนุก เพื่อให้สมาชิกทุกคนได้มีส่วนร่วมกับการแข่งขันฟุตบอลยูโร 2016 ในครั้งนี้ เป็นกิจกรรมที่จัดขึ้นเพื่อเอาใจสำหรับคอฟุตบอลโดยเฉพาะ สำหรับใครที่สนใจอยากร่วมสนุกกับกิจกรรมนี้ สามารถติดต่อสอบถามเพื่อสมัครเป็นสมาชิกกับทาง Goldenslot ได้แล้ววันนี้ ตลอด 24 ชั่วโมง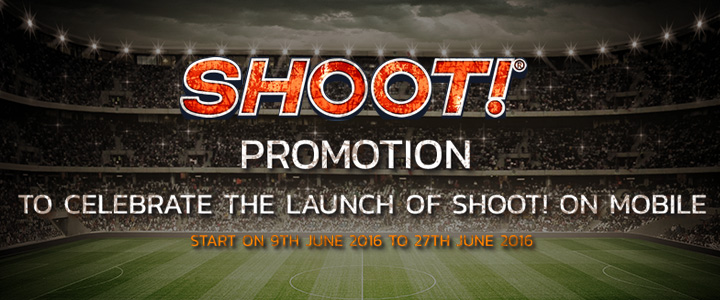 ฉลองการเปิดตัวเกมส์ Shoot! บน Mobile ในวันที่ 8 พ.ค. 2559 ทาง GoldenSlot มีโปรโมชั่นใหญ่ประจำปี มาให้ทุกท่านร่วมลุ้น ร่วมสนุกไปด้วยกัน โดยมีรางวัลใหญ่คือ ผู้โชคดี จะได้ตั๋วเข้าชมฟุตบอล UEFA 2016 รอบสุดท้าย ในวันที่ 10 มิ.ย. 2559 สำหรับรองท่าน พร้อมที่พักโรงแรมระดับ 4 ดาว 2 คืน และ เงินอีก 2 หมื่นบาท
กติกา การร่วมสนุก
ทุกๆ การวางเดิมพัน 2000 บาทในเกมส์ Shoot! และเกมส์ Football Star ในระหว่างช่วงโปรโมชั่น ท่านจะได้รับสิทธิ์ในการร่วมสนุก 1 สิทธิ์
ช่วงเวลาโปรโมชั่นคือ ตั้งแต่ วันที่ 9 พ.ค. 2559 7:00 น. ถึงวันที่ 27 พ.ค. 2559 เวลา 6:59 น.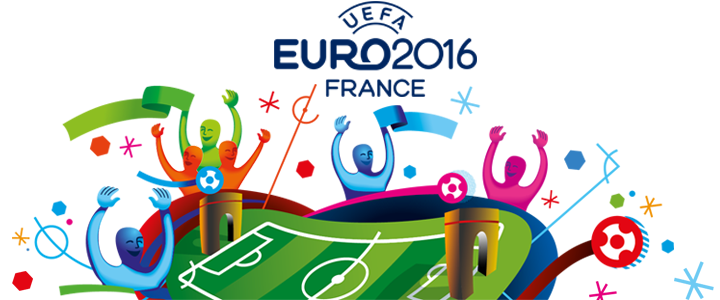 To celebrate the launch of Shoot! on Mobile on 8th June 2016, you are invited to join a big promotion. One lucky player plus a guest will get 2 tickets to final match of UEFA 2016 and 2 nights accommodation at 4 star hotel plus 500EUR for expenses.
Every 50EUR wagered across Shoot! and Football Star during the promotion period will earn the player one ticket into our promotional draw
The promotion will start on Thursday 9th June 2016 and run through to midnight (BST) on Monday 27th June 2016
Terms and Conditions
The promotion will commence on 9th June 2016 and will run to midnight BST on 27th June 2016
For every €50 (or 2000THB) a player wagers across Shoot! and Football Star a player will receive one entry into our promotional draw.
Only real money gameplay on this game will qualify for the promotion. By placing a wager, players are deemed to have accepted and agreed to be bound by these terms & conditions. GoldenSlot reserves the right to refuse entry or to refuse to award a prize to anyone in breach of these terms & conditions.
Following the draw, the winner will be contacted and notified that they have won a prize.
We require the winning player's first name, initial letter of their surname, country of residence and confirmation they accept the prize within 48 hours of the draw being made. Winners may be required to participate in publicity related to the prize draw which may include the publication of their first name, initial letter of their surname and country of residence without any additional compensation.
The prize is non-exchangeable, non-transferable and no cash alternative is offered. Once the winner has accepted the prize, the promotion will close and no further draws will be made.
If a prize cannot be accepted or awarded to a winning draw, a re-draw will be made and the previously drawn winning ticket will be invalid.
We will carry out up to a maximum of 3 re-draws. If issuing a prize after 3 re-draws not be possible, we reserve the right to close the promotion. The decision regarding any aspects of the prize draw is final and binding and no correspondence will be entered into about it.
We reserve the right to hold void, cancel, suspend or amend the promotion where it becomes necessary to do so.
It is the players' responsibility to ensure that it is legal for them to: (a) play Shoot!, Football Star in whichever jurisdiction they are gambling and (b) take part in the Football Fever Promotion.
These terms and conditions relate to this Football Fever Promotion only.